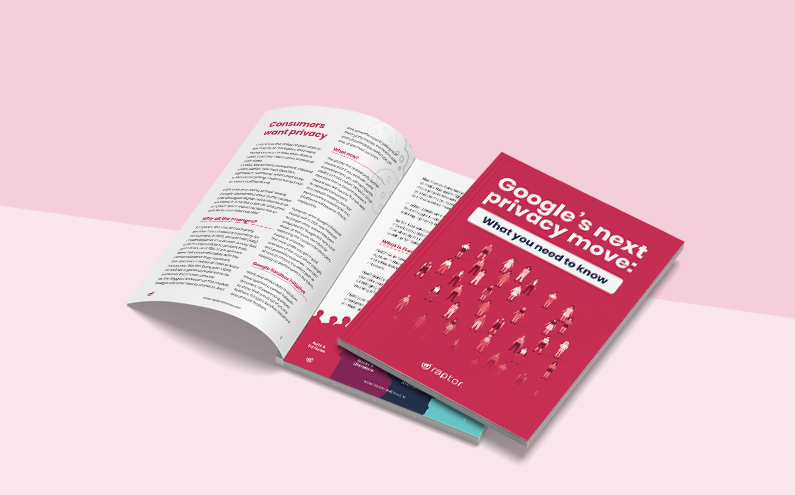 Get up to speed with Google's changes
Google has presented yet another solution to replace 3rd party cookies: The Topics API.
And if you are like most marketing professionals, you may be overwhelmed by the constant changes – and they are holding you back from taking the necessary steps to save your intent marketing before it's too late.
According to a newly released report from iAB, two-thirds of the industry has not yet taken the necessary steps. It's getting serious out there.

To save you some stress and confusion, we have gathered the full overview in only six pages.

This guide is your one-stop outline of Google's most recent privacy initiatives. It gives you all you need to know about:
What the Google Privacy Sandbox is

Why FLoC was scrapped

How the new Topics API works

What these changes mean to your performance marketing

How to secure a future-proof data strategy
By the end, you will know the ins and outs of Google's next moves before they take place, giving you the best possible foundation to plan your next step.
Ready to get ahead? Download your guide here ⬇