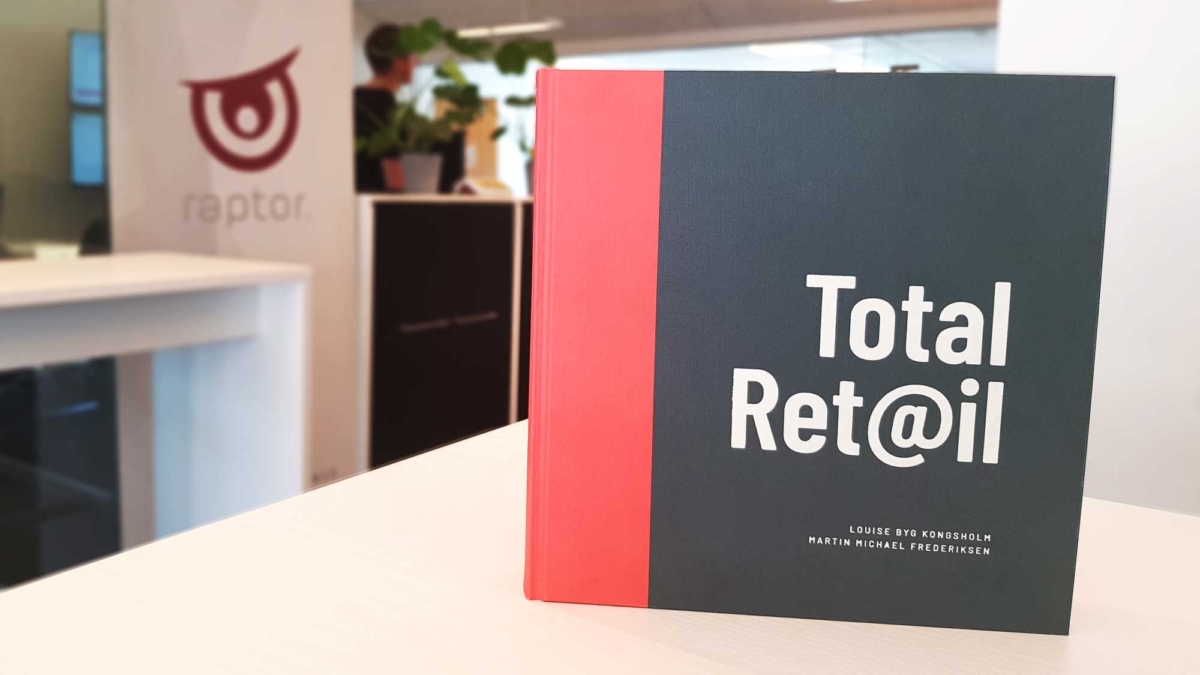 Technology is seen as a cost. In reality technology is a competitive advantage. You have to invest heavily in technology in order to create something that your competitors cannot easily imitate. The alternative is to compete on price alone
Louise Byg Kongsholm
Published on LinkedIn, July 5th, 2018
The book thoroughly covers:
The reality of today
The consumer
The internet
The shop
From zero to total retail
and additional:
Business cases
Q&A with industry experts
Q&A with industry practitioners
Business stories from around the world
Taking flight
Authors:
Louise Byg Kongsholm
Owner, and CEO of pej gruppen, chief editor, and trend researcher. Specialized in user behavior, retail, fashion, and interior.
Martin Michael Frederiksen
Many times CTO and digital frontrunner and entrepreneur. Martin consults and advises some of the largest e-commerce projects in Denmark.
Let us show you what you can achieve with premium personalization


A Raptor expert can share more about the product and answer any questions you have.