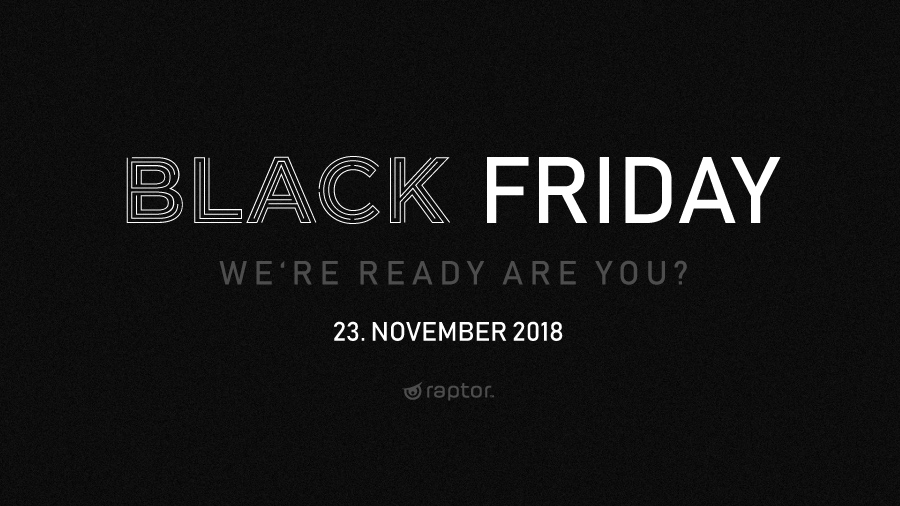 By Helle Vad Jespersen
}
Reading Time: 2 minutes
Time flies, and soon one of the most prominent holidays is about to start. To be precise there are several, but let's start with the one that is on everybody's lips.
Yep! you guessed it, BLACK FRIDAY! Hopefully, this doesn't come as a surprise, and your marketing strategy is already in place. If not, don't worry there is still time, and social media platforms are filled to the brim with useful guides and checklists.
Make the most of your holiday traffic
We want to point out the major rise in traffic that's coming. Last year we made a Black Friday statistic article, with some rather interesting findings. The most surprising is the peak in traffic the day before Black Friday when people are searching for the best deal for when it all kicks off.
You could easily be looking at a 3X increase in traffic, but not necessarily a corresponding increase in conversions. That doesn't mean that you won't get another chance at closing a deal, even if your customers abandon a full basket.
Here's how you can be certain to boost your sales on BLACK FRIDAY and beyond
First off you need to have a clear picture of your customer's likes and dislikes. To be more specific you need to know their buying habits, brand preferences, and product interests, just to mention a few.
To do that you need to be collecting that specific data, which is called behavioral data.
Now you'll have the opportunity to start utilizing that data in your marketing, by implementing what we call Behavioral Triggers. Each type of trigger acts on a certain type of customer behavior. The most famous and often most profitable example of Behavioral Triggers is the abandoned basket series.
Abandoned basket emails are not the hottest news in e-commerce, but they are still one of the most effective ways of cutting your losses.
This works when a customer put items in the basket but doesn't complete the purchase. If you have their email permission, you can then send them an email consisting of the products in their basket.
You can remind them that they might have forgotten, that you have saved their basket in case something went wrong in the process, or however you want to phrase it.
There are even more ways to increase your revenue with triggers. Working with personalization of email campaigns and behavioral triggers, we see abandoned basket as a must have, but you can also implement a product interest series, win-backs and many more.
Behavioral Trigger emails enable you to send automated emails to customers with products they have shown an interest in over a number of sessions, or if a loyal customer suddenly stops browsing or buying from you.