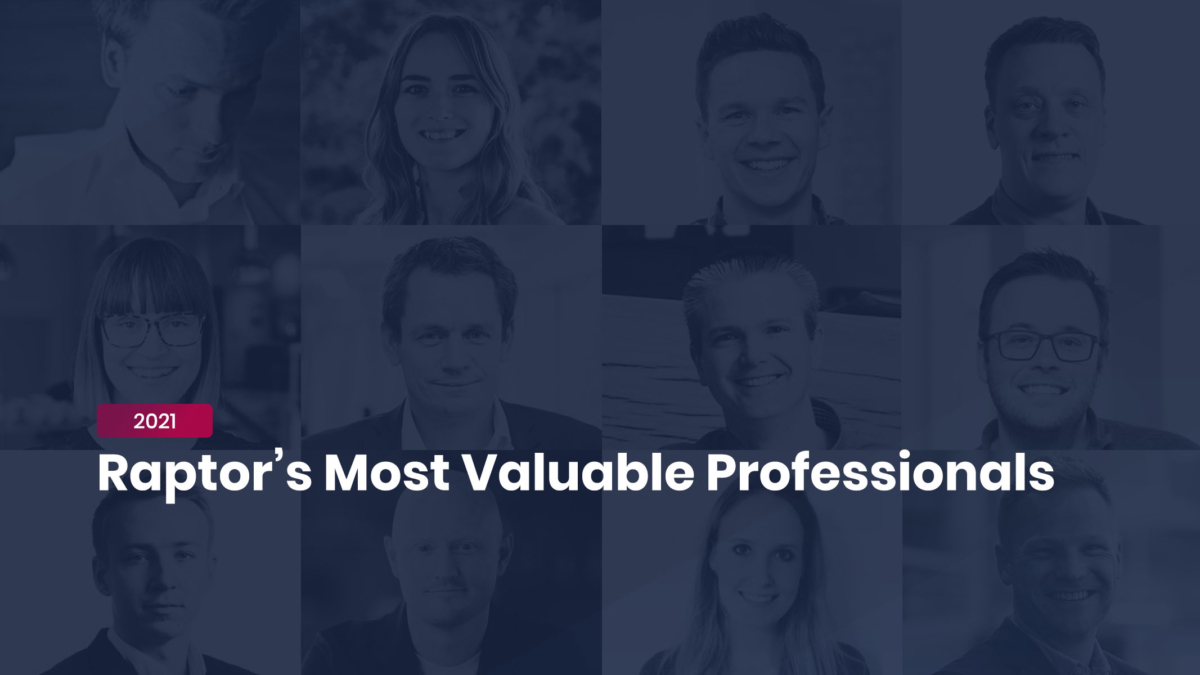 By Helle Vad Jespersen
}
Reading Time: 1 minutes
Just before the New Year, we released our Partner Reward Program where we honored 6 of our most contributing Solution Partners in 2020.
However, there are also some individuals that we are truly grateful for and whom we would like to highlight as some of our best and brightest ambassadors.
With Raptors new MVP Program, we want to make sure that these individuals know why they are important and appreciated, and why they deserve credit for their contributions.
Some of their characteristics:
They continuously show loyalty, trust, and high commitment towards our solutions
They trust us in being able to solve more complex challenges
They help clients with intelligent usage of real-time and first-party data in an agile omnichannel perspective – fueling their business growth and giving them a strong competitive advantage
They understand the commercial aspects of making clever technology combinations
They possess a natural curiosity, a high level of professionalism and they go the extra mile – beyond what is expected
They understand the power of personalization and they have a strong understanding of blending marketing and complex technology into the most profitable solutions
They share their knowledge and offer feedback on product development and hereby they contribute to continuous innovation of Raptors solutions ensuring a strong competitive edge in the market
The following individuals are an invaluable asset to our organization, and we are honored to welcome these 12 generous people as our MVP's:
Allan Jørgensen, Managing Director at Web2Media
Ask Ullerup, Partner and Director Group Strategy & Innovation at IMPACT
Karsten Plum Juul, Director of Technology at IMPACT
Henrik Helmer, Inbound Marketing Consultant at Novicell
Lars Christensen, Partner and responsible for Strategy & E-business at Vertica
Lene Damgaard Madsen, Head of Product at Bizzkit (Hesehus)
Martin Rud Ehmsen, CTO at Hesehus
Toke Lund, Founder, and CEO at Enterspeed
Team MediaCom Group Danmark: Jesper S. Jørgensen, CEO. Mark Dissing Bækgaard, Managing Director. Freja Juhl Birkedahl Svendsen, Senior Client Lead & Stine Olsen, Cross Media Lead
We feel lucky to have people like you around us. Congratulations to each and every one of you!
Contact our Partner Team

Want to know more about our Partner Program

Jeppe Godske Olsen

Director, Partner Management

Kirsten

Senior Partner Sales Specialist