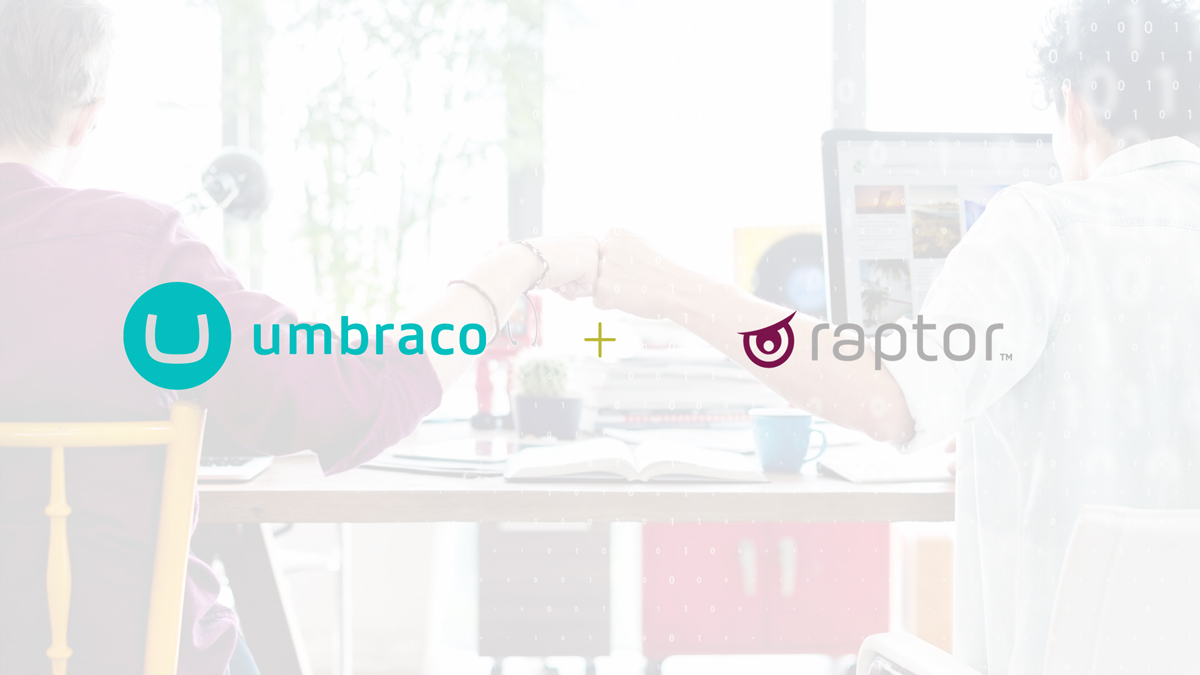 The app has to solve something for the end user, and at the same time, it has to be done by someone who commits to the quality of their product, including keeping it up to date with the latest version of Umbraco, and also commits to customer service!
Everyone at Raptor Services A/S is proud to be part of the initial list of just 20 trusted technology partners. In the future, this feature will be expanded in 2019 to include up to 70 additional third-party apps that all add tremendous value to existing Umbraco solutions all over the world.
As an end user of Umbraco, you can know that this is something you can trust. It is something that gets verified, and it is something that brings new relevant functionalities to your Umbraco solution, which is super, super cool!
Get more information on the new Umbraco Apps, in this video:
Let us show you what you can achieve with premium personalization


A Raptor expert can share more about the product and answer any questions you have.