Customer-centric communication is one of the greatest challenges for CMOs and Digital Marketers today. With the iOS 14 update and the increasing elimination of 3rd party cookies, it's getting harder and harder to deliver relevant messages to the right receivers. In this webinar, you will learn how to start thinking 1st party data into your ad strategy, so you can deliver ad campaigns that are both relevant and beautifully executed.
Digital marketing is facing a paradox: Customers prefer brands that communicate in a way that is personal and relevant across channels. But the privacy standards are constantly getting higher, making it harder to target customers with the right messages. After the iOS 14 update, you may have already noticed a dip in your marketing performance – and this trend is only expected to continue.
This means that CMOs need to future-proof their marketing strategy. It's hard to predict the future of digital marketing (even just a year from now), but we know one thing: You need to organize your 1st party data - and use it in a way that is effective and scalable.
In this 45-minute webinar, you get a step-by-step guide for optimizing your data strategy and creating kickass, personalized ad campaigns for the future.
The webinar covers:
The new privacy standards of 2023 – and what they demand of your tech stack and data structure

How to secure your targeting possibilities by thinking 1

st

party data into your ad strategy

Concrete examples of how other brands are dealing with the new marketing challenges

How to scale your ad production and create 1000s of ads within minutes

A checklist for best-practice display ad campaign production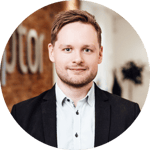 Anders Spicker
Director of Business Development, Raptor Services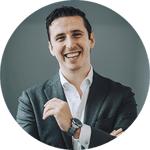 Alexander Augustensen
CEO of Zuuvi