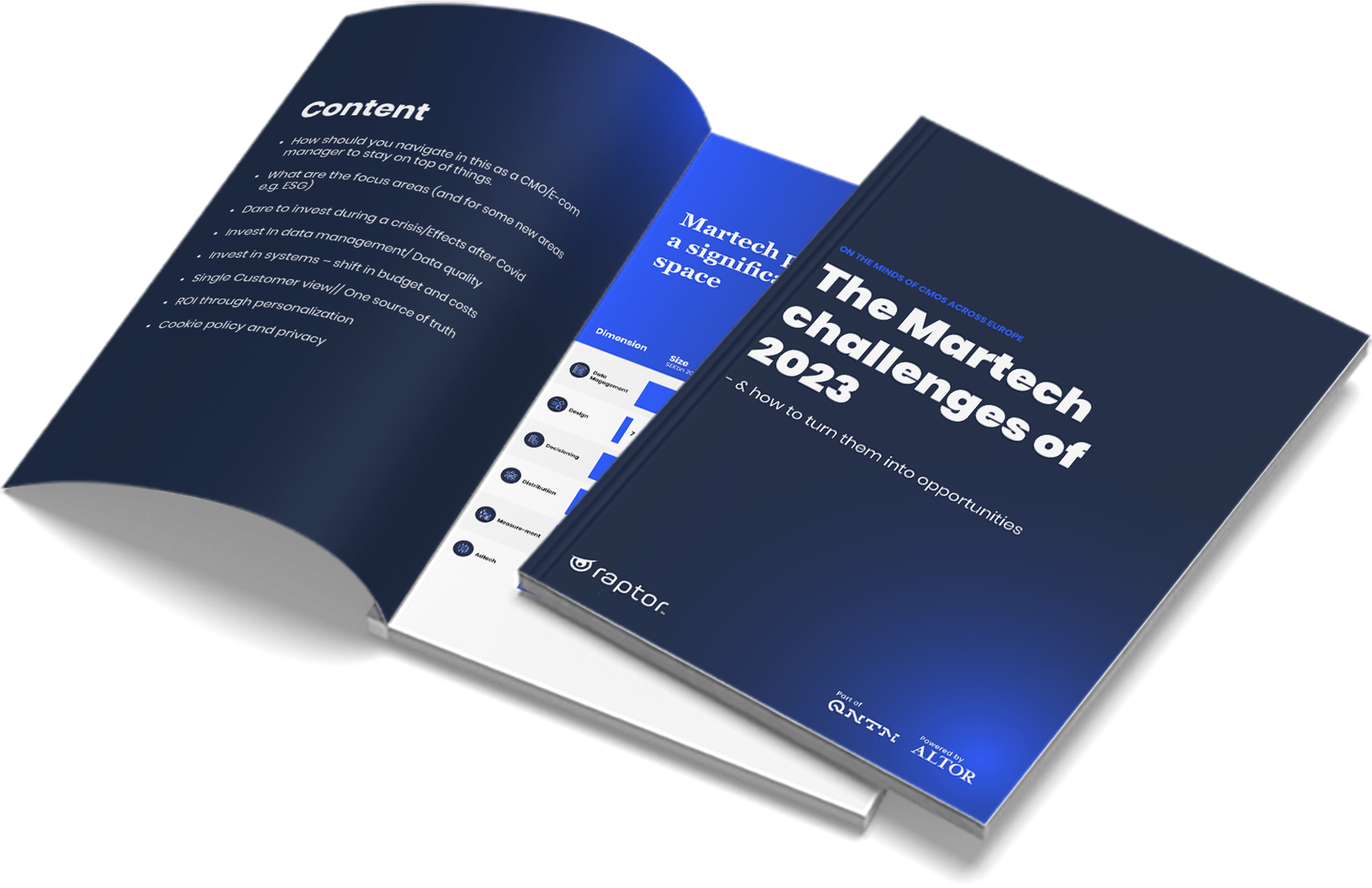 Report
The Martech challenges of 2023

Martech is a fastgrowing segment and experts believe that Martech has the potential to continue increasing as a share of marketing spend, but there are some confrontations.
Tightening privacy regulations and increasing marketing accountability are some of the challenges that CMOs and E-com Managers face today.
This report helps you how to navigate in this to stay on top of things. It will take you through the challenges of Martech 2023 and how to turn them into opportunities for you and your business.

This report covers:
What areas to focus on, egg. ESG
Why dare to invest during a crisis
Invest in systems and make a shift in budget and costs
ROI through personalization
Cookie policy and privacy
...and many other topics on the minds of CMOs today.