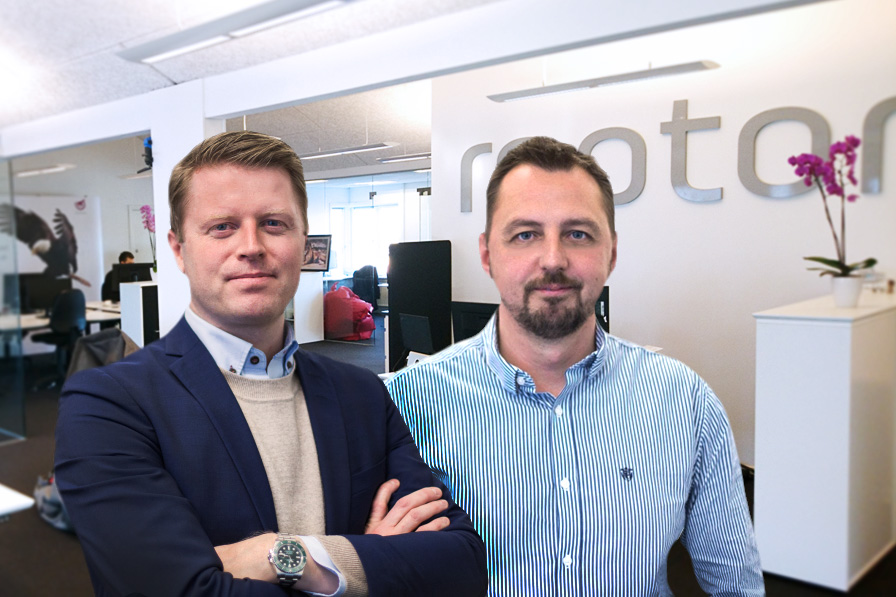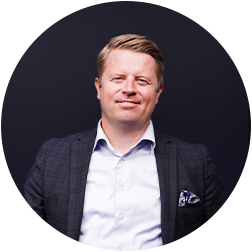 By Kenneth Boll
}
Reading Time: 2 minutes
KEY NUMBERS
Press release
Raptor Services A / S doubles revenue and delivers positive bottom line for the first time since its formation in 2013!
According to the recently published accounts for 2016, CEO Kenneth Boll explains that 2016 has been different in every way from previous years.
"Historically, we have focused on the development and operation of the technology, and it will naturally always be our core goal to offer cutting edge products, but, in 2016, we targeted sales and marketing more than ever. In this way, we grew dramatically, and we continue to see this market increase in 2017. We have also increased our investment in both the technology and the organization," says Kenneth Boll.
COO and co-founder Jan Skov adds, "In 2016 we achieved a number of synergies in the goals we have been working towards. We developed and released many of the manual dependencies for daily operations in prior years. The entire architecture, the supporting processes and monitoring are all focuses. Our system's architecture is structured so that we can withstand unforeseen complications, and this makes us extremely reliable. We can provide the best security for our customers."
"We are geared towards providing much higher traffic volumes. This is a general demand trend in existing and new customers, as well as during peak periods each calendar year such as during Black Friday sales. These were smoothly handled by our servers. In Europe, we are looking at + 30% higher volume, and, in South America and in Asia, there have been increases of up to a factor of four. It requires a very strong setup," says Jan Skov.
He continues, "It has also meant that our cooperation with Microsoft has expanded significantly through Microsoft Azure, which, with global clusters, operates the volumes of traffic coming in from Raptor."
"We are enormously proud that we are in positive territory for 2016, but, in reality, it was not a goal in itself since 2016 also featured significantly increased costs. We moved to new premises at Marselisborg Harbor in Aarhus and the same iconic premises that housed the Blue Avis. We more than doubled the organization from five to 11 employees and had far more promotional costs with increased sales activities," says Kenneth Boll.
"That said it's also an indication that we live within our means, and growth is certainly within our future opportunities. It also demonstrates that we dare to take calculated risks when we believe that it is right for our business and for our customers," adds Kenneth Boll.
What about 2017?
"First, it offers plenty of customer dialogue, both directly and through the many trusted partnerships that drive sales channels for us," says Kenneth Boll.
"When you talk about e-commerce and the many related buzz words, like omnichannel, data mining, machine learning, artificial intelligence (AI), and what we have, then it is an inescapable component of the technology that many opportunities and decisions need to be made for our customers. We partly support most of this, but we must also have the necessary insight to understand that we also act as sparring partners for our customers and partners to help them maximize the effectivity of their decision making process."
Jan Skov continues, "In addition, we continue to work with our product, Raptor Smart Advisor. We must continue to enhance it, and, as the existing products evolve, we intend to increase the scope of our product. In this way, we are able to complement and meet the increased demands for personalization and everything else we offer e-commerce shops for improved customer experience and increased success."
And a prediction for 2017?
"I would really like to be able to predict, but the need for adaptability makes it pure speculation," says Kenneth Boll. "But it is clear that in 2016 we have shown that we can make money, and with that comes certain responsibilities. We are coming into 2017 with the goal to produce black numbers again, and with continued focus on growth in both customers and products."
"We are at a stage that offers a combination of healthy stable growth and the necessary inherent risks that we need to take to pursue our goals. If I have to predict, it would be that we again multiply revenue and that we are on the good side of 20 employees when we hit December 2017. The result? A plus again," concludes Kenneth Boll with a smile.