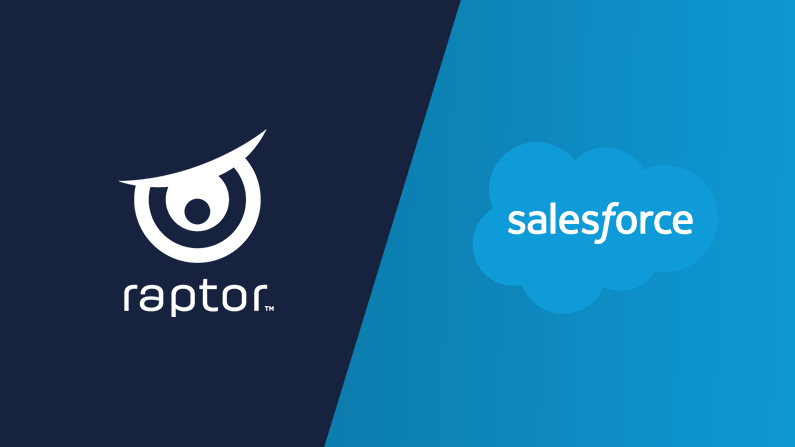 Why you should combine Salesforce Commerce Cloud and Raptor

1. Personalization is a must – so make sure you get the best
By integrating Raptor and Commerce Cloud, you deliver the most precise product and content recommendations to each individual user based on their behavior on your site.

Instead of choosing which products you think your visitors will find interesting, your visitors' behavior, preferences, and interactions will do the work for you. And based on your business model you can choose between a myriad of different modules like "Most Popular", "Popular Categories" or "For you". Place them where you want, from your main page to product pages and basket page.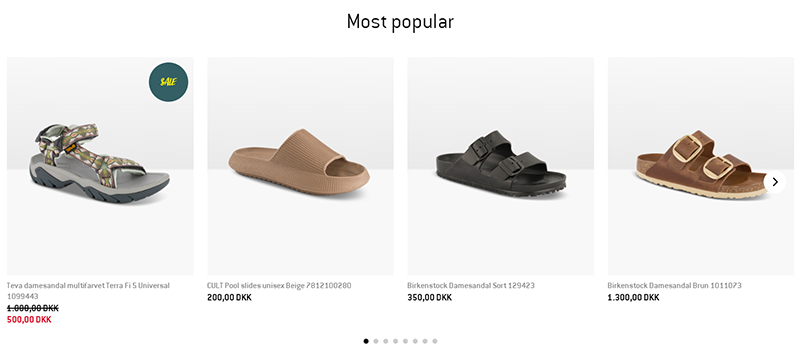 2. Don't change a CMS system that works for you
If you use and enjoy Commerce Cloud, you neither have to settle for the built-in personalization solutions it offers or let go of your preferred CMS system in order to step up on recommendations. You can choose the exact personalization engine that suits your needs, and Raptor clicks onto Salesforce's systems just as easily as native systems. Don't settle!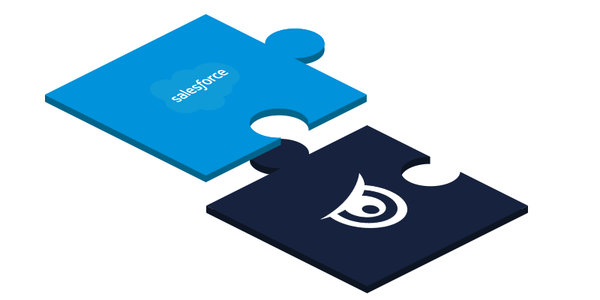 3. No coding – Just choose the algorithms you need
Some Commerce Cloud users choose to go with Einstein, Salesforce's AI for CRM. But it often proves too complex. If you don't have the resources for heavy implementation where you may need to design your algorithm yourself, then you are better off with an integration that does it for you.

Raptor's personalization engine integrates perfectly with Commerce Cloud - with several algorithms to choose between already.

And you don't need to be an Einstein yourself! Instead, you can concentrate on what you do best without missing out on premium personalization.
High-performing recommendations on web include:


Recommended for you: Dynamic product recommendations based on your visitor's behavioral patterns. Depending on the algorithms you choose, you can show them products of similar style, color, brand, or other parameters that your customer has shown interest in.


Similar items/"Others also looked at": If your visitor hasn't quite found what she's looking for, then it's important to serve her some similar or related alternatives that may be a better match.


Related items and Power-step: Once your visitor has added items to her basket, you have 2 main goals: To secure the conversion and to increase basket size. Show her items related to the product she is buying – like a pair of socks for her new sneakers – but don't show her similar items that may confuse unnecessarily.
Why you should combine Salesforce Marketing Cloud and Raptor

1. Get dynamic product- and content recommendations in your e-mails

With Raptor as a part of your Marketing Cloud, you can deliver personally tailored product- and content recommendations that change in real time. This means that the recommendations in your e-mail will update the moment your subscriber chooses to open it.

This way, you make sure the products you display are always relevant and updated according to your customer's behavior – and you don't waste precious space on sold-out, previously bought, or simply irrelevant products.

Raptor's personalization engine has many different modules and algorithms to choose from – or we can create the ones you need.
Popular e-mail recommendation strategies include:


Product recommendations: Personalize your e-mail to each user by showing them products that match their preferences in terms of category, product type, color, size, or price range. You can also choose to promote high margin products or certain brands you wish to promote – while never wasting space on out-of-stock items.


Content recommendations: Let your content sell your products for you by serving users content based in their behavior – like guides on how to choose the perfect running shoe, if they've shown interest in this category before.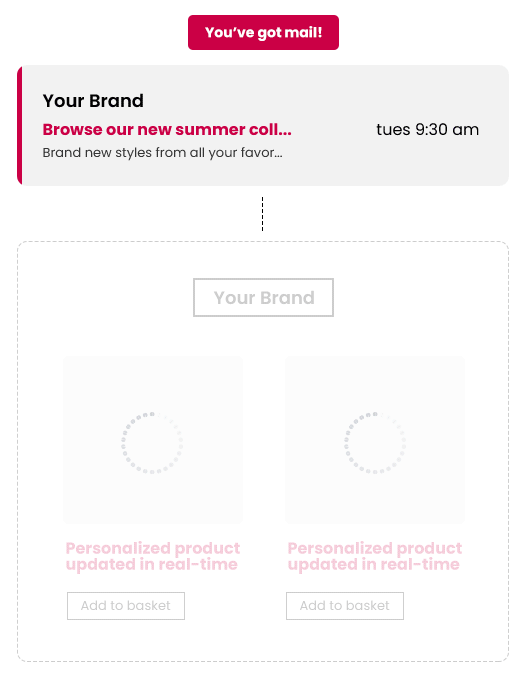 2. Design your e-mail recommendations to fit your visual identity
One common pain when using Salesforce Marketing Cloud for e-mail automation and newsletters is that Marketing Cloud is not very flexible when it comes to styling.

The platform only offers a set selection of fonts and designs to choose from when styling your recommendations, and if your visual identity is important to your brand, then you don't want to compromise on that.

With Raptor's Layout Designer, you can freely design your e-mail modules from beginning to end. All fonts, images, splashes, and overlays – total creative freedom and no annoying pixelation.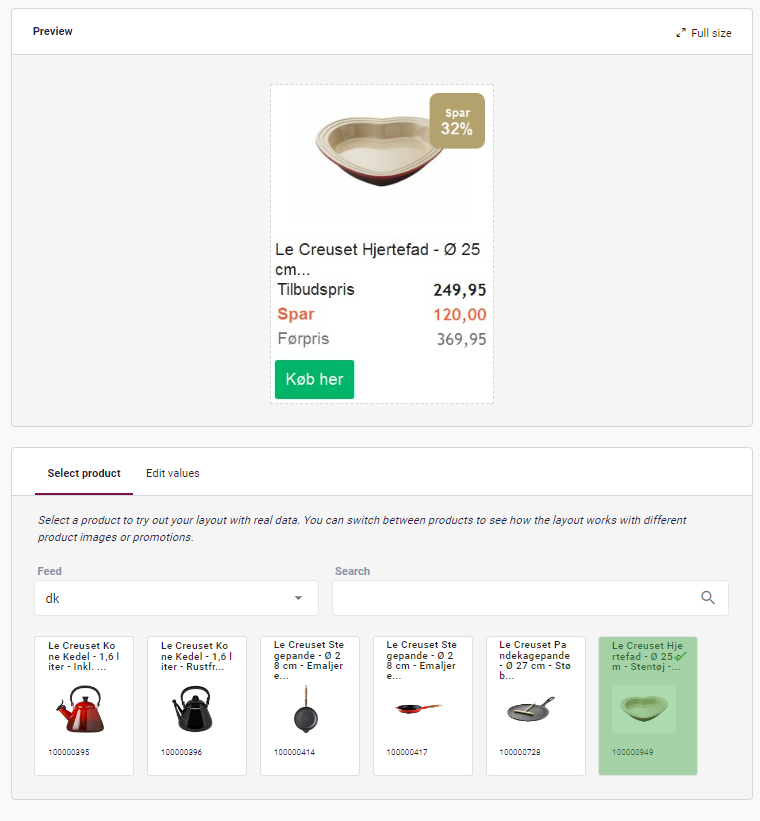 3. Trigger'Journeys'
The 'Journey Builder' is a key part of Marketing Cloud that allows you to create automation flows based on customer data for each user. And Raptor is fully optimized to initiate such journeys through data captured on your website, in e-mails, or any other touchpoint.

This gives you the most detailed foundation for creating personalized, connected experiences with your brand.
Let's take an example:
Step 1. A customer places a sweater in her basket, and Raptor captures customer data along the way.


Step 2: Raptor populates a data extension in SFMC with all accumulated data: Basket size, basket value, customer ID, etc.


Step 3: A 'Journey' is triggered automatically by Raptor. If the basket gets abandoned, the journey could say to send out a trigger e-mail after 24 hours in order to secure the conversion.
Other high-performing triggers include:


Product interest: If a user visits the same product several times within a short period, an e-mail reminding them of this item helps you secure the conversion. You decide how many visits should trigger an e-mail if they don't convert during the first visit.



Price drop: Many users will return to buy an item they are interested in once the price has dropped. If a product the visitor has shown interest in goes on sale, this will trigger an e-mail to let them know about it.



Back in stock: Sometimes sold-out products still feature on your website for people to visit. If a user shows interest in a sold-out product, you can automatically notify them once the item is back in stock.
Personalization is complex – we're here to support you

No one likes to get stuck or run into bugs – and then find themselves screaming into a void in search of support.

When choosing your personalization provider, make sure you find one that is ready and available to support you with the issues that are bound to pop up occasionally.

As a Raptor customer, you get assigned your own, personal consultant that you can reach out to. They will support you from beginning to end, they know your business and your strategy, and you can skip the endless support lines and robotic responses.

Oh, and they know all the tips and tricks of personalization. And they're ready to share them with you, so you can find the right personalization strategy for your brand.
DK Company, Zizzi, Apopro, Rosendahl, and more brands are already harvesting the benefits of Raptor's integration to Salesforce. Are you curious how you can get the most out of your Salesforce solution with Raptor?
Let's show you, what you can achieve with our Personalization in Salesforce!
Let us show you what you can achieve with premium personalization


A Raptor expert can share more about the product and answer any questions you have.