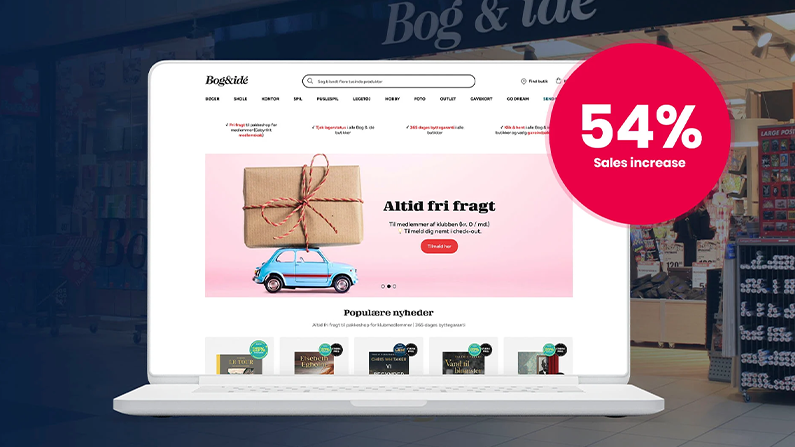 By Helle Vad Jespersen
}
Reading Time: 3 minutes
Today's channel-hopping shoppers are anything but loyal to one platform. They switch between online and offline, desktop and smartphones without flinching - and why wouldn't they?
Businesses working with e-commerce and retail are under enormous pressure to merge data from both anonymous and identified users to create synergy (and harmony) between important shopping channels.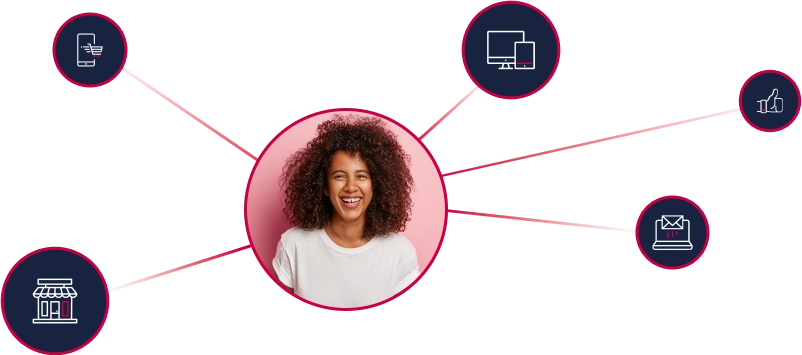 Not everybody has the knowledge or technology to use data outside their areas of expertise, others believe a personalized omnichannel experience is impossible to achieve (Psst! It's not).

This blog post hopes to bring it all down to earth by giving you examples of how you connect an
in-store experience with an online one.
Why do you need to create an omnichannel experience?
Over the past couple of years, customers' entry points to businesses have become messy. We want every gateway to be open, digital, physical, you name it, at any given time a day.
According to Statista, e-commerce businesses will account for 22% of global retail sales by 2023. A massive increase compared to 14,1 % in 2019. Still, 37% of consumers prefer to shop in-store (according to a study conducted post-pandemic), and only 17% will shop exclusively online.

The slowdown in online sales could partly have been expected. With the ease of restrictions, consumers spend more time outdoors and enjoy the perks of in-person shopping. But the growing inflation combined with the economic consequences of the war in Ukraine have much to say.  In fact, online retail sales growth dropped to 27% YoY in February.

Confused?
We get it. The modern customer journey is not binary or stuck to online vs. offline, but as data suggest, we want it both ways. And our habits change as our surroundings change.

Decades have taught even the most stubborn shopper to scout for promotional offers, reviews, and product details online before hurrying to their favorite store. The same shopper would probably never have gone online a couple of decades ago.

As a brand, you should give them the same option by
Being present both online and offlin

e

and

Uniting data from both channels to enhance the customer experience and create one view of the customer, just like Bog & Idé did.
Bog & Idé use online data to
decorate

the

stores
Bog & Idé is the largest retailer of books in Denmark. With 90 physical stores and a powerful online presence, they represent an omnichannel brand that has tapped into the potential of both online and offline channels.
For example, Bog & Idé organize their stores and exhibition shelves based on which books are popular online.

Check out Bog & Idé's powerful personalization results
The data derives from Raptor's recommendation modules placed on Bog & Ide's website, collecting behavioral about customers' favorite book choices. The data is then shared with the physical stores that decorate the "most-selling" and "popular this month" shelves accordingly.
As a result, the customer meets the most popular online books when they enter their stores. It's a clever way to use the detailed customer data in a physical space where customer preferences are much harder to track otherwise.
Click and Collect gives Bog & Idé access to data
When customers buy a book online and pick it up in the physical store, sales assistants have access to data about their genre preferences and previous purchases from their POS system, NP-Retail. Such insights give Bog & Idé an incentive to recommend relevant books, offer loyalty club membership, or special offers on the spot.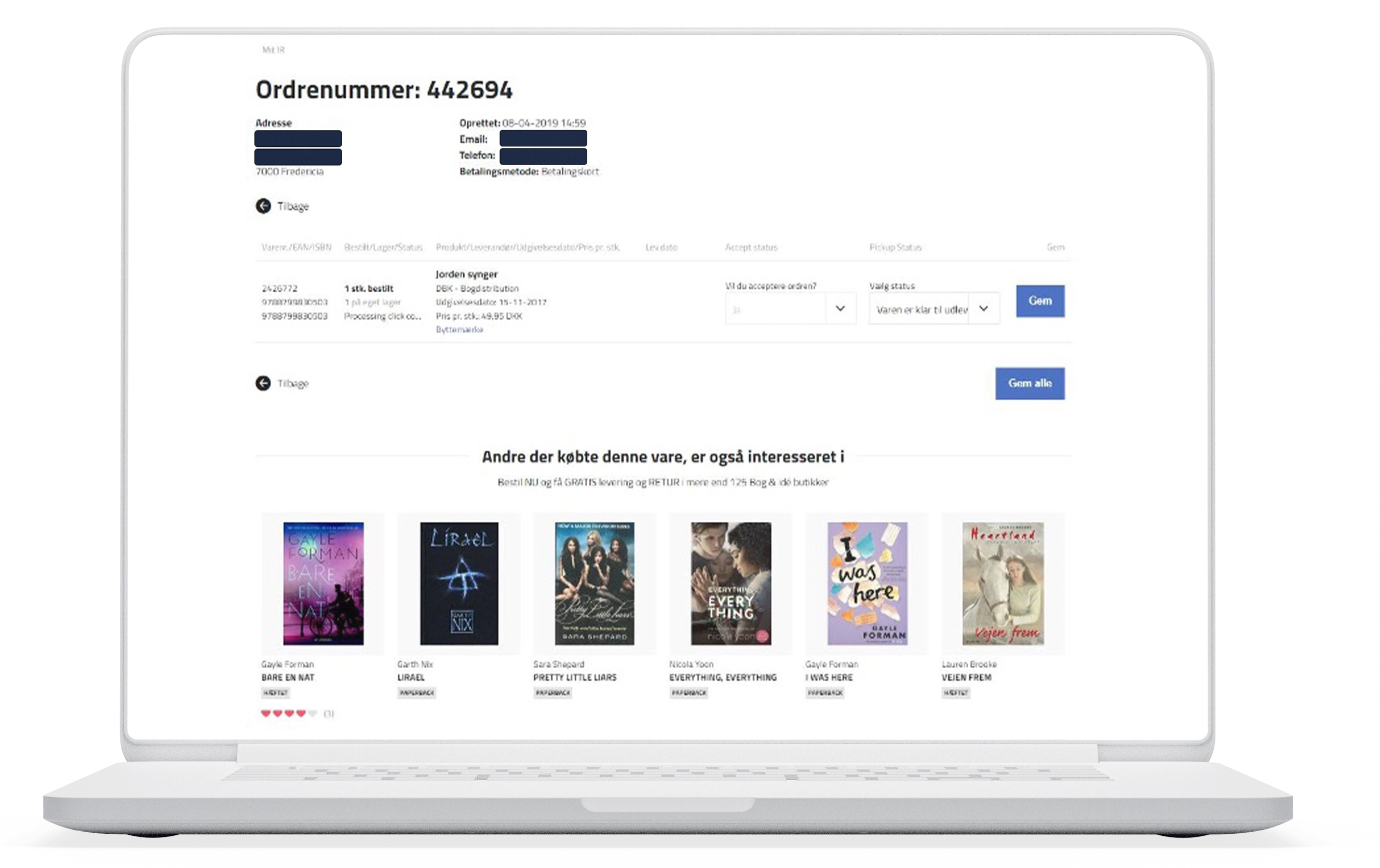 Click and Collect supports Bog & Idé's omnichannel strategy by increasing traffic to stores and connecting the online and physical space.
It's yet another way for the physical sales team to cross-sell from customers' online footprints. In return, customers get a more personal experience and a relevant chat about their favorite books with a person who gets it.

Today, 100% of all online orders are handled immediately, and 70% of all orders are picked up in the local Bog & Idé shop.
"It's very important to our success that the expertise from our physical stores is also represented online, and Raptor helps us to recommend the most relevant products for each individual customer no matter where they enter or land on our site."
Nicolai Lind Jørgensen
E-Commerce Manager, Indeks Retail, Bog & Idé
By creating an omnichannel experience, total sales increased by 54% in 2019, and the number of purchases rose by 50%. Also, the conversion rate is 168% higher for customers who interact with personalization on the website than people who do not.

Raptor Services joined forces with IMPACT, a leading agency specializing in developing digital commerce solutions and experiences that transform B2B and B2C businesses to reach these results.

Read IMPACT's case on Bog & Idé and how a powerful personalization engine inspires customers to purchase at their store.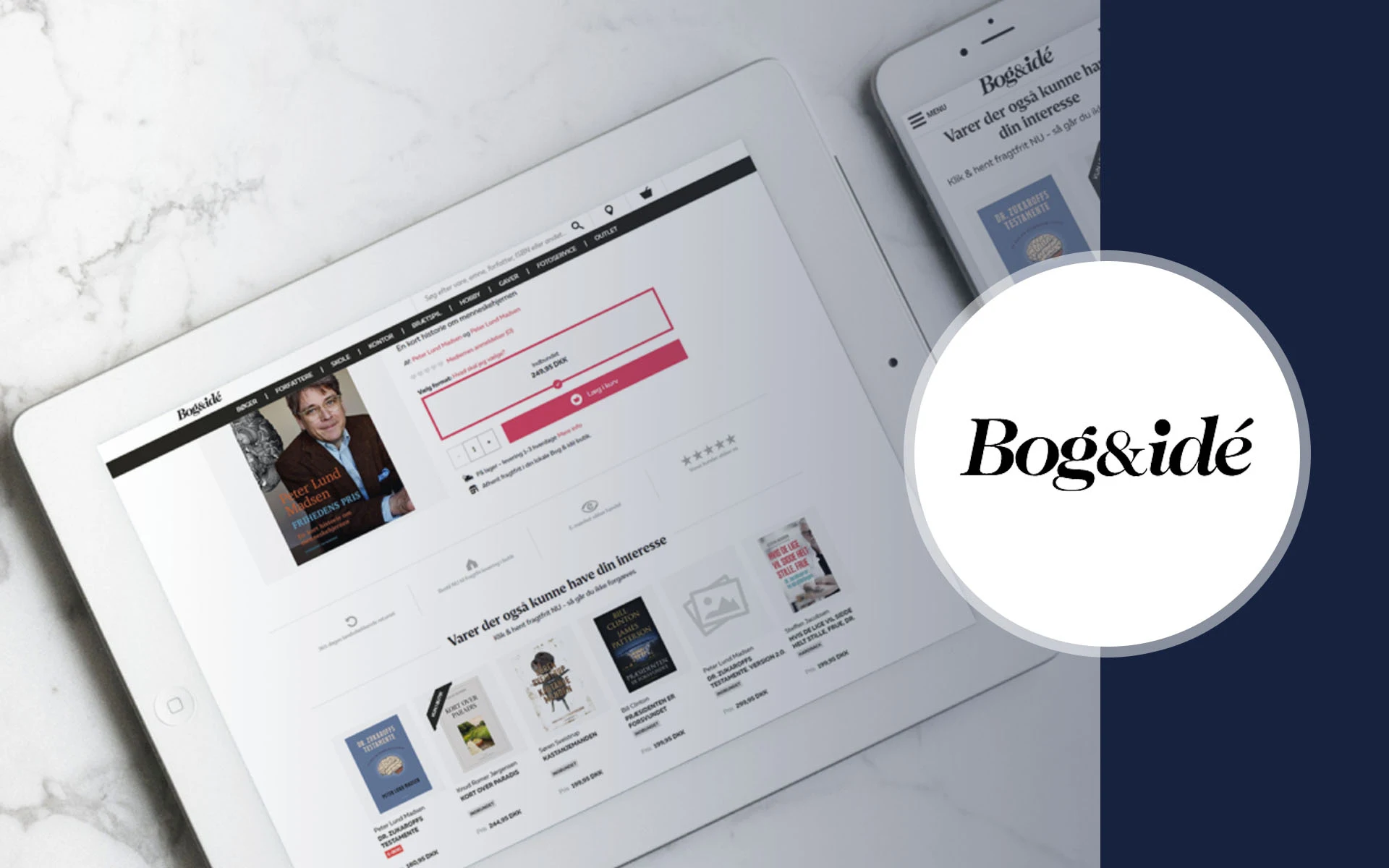 IMPACT and Raptor Services worked with Bog & Idé on a dedicated personalization project. The point was to demonstrate the effect personalization would have 1 week, 2 weeks, 3 weeks, and 25 weeks after implementation. Check out the results in this Bog&Idé case story.
Conclusively, Bog & Idé have succeeded in the omnichannel discipline by using customer data from Raptor modules on their site to power the sales dialogues in the physical stores and increase the number of click and collect orders.
The result is a frictionless and smooth customer experience no matter where customers decide to buy their books and office supplies. Focusing on personalization and recommendations cross-selling across channels has led to a massive boost in conversion rates.