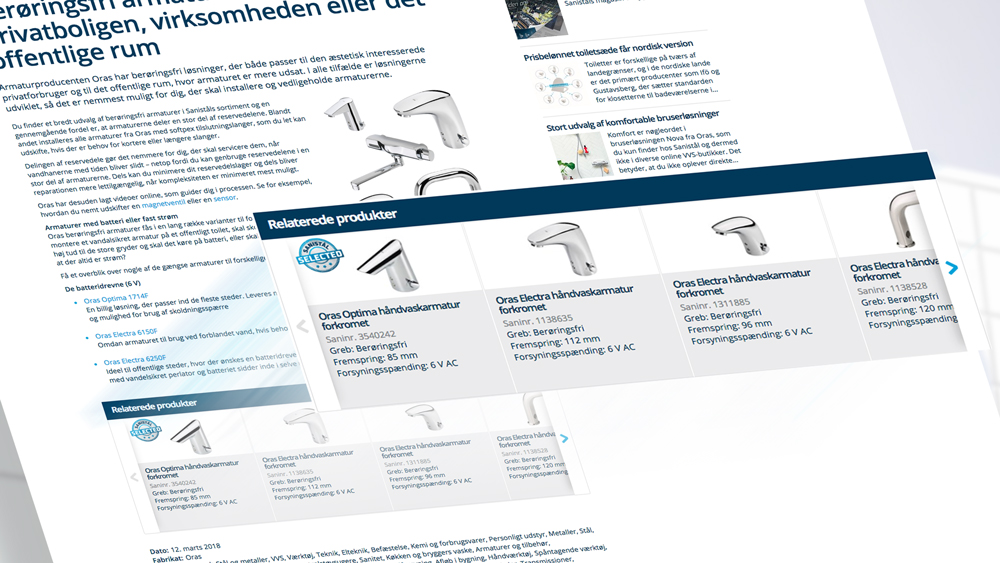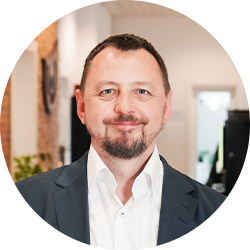 Our algorithm generates a list of complementary and relevant products that customers often view with a given content ID. If you operate an e-commerce store, that means you will increase your average visits to products, as well as average order values on your site.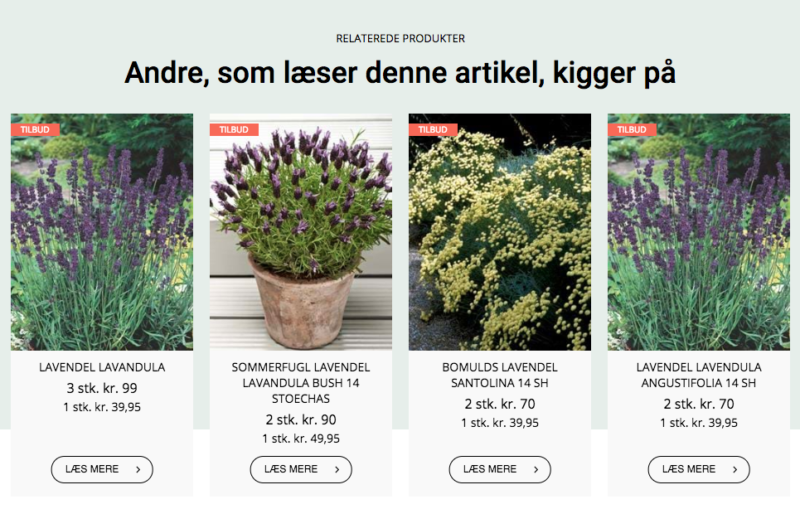 The image above shows the product recommendations that appear in an article about lavender growth on Plantorama.dk, a Danish online garden center.
The calculations are based on real-time user behavior, meaning that you will always see the most relevant products when you browse their content. In this case, lavender plants or plants that are similar to lavender.
Who can use Product to content recommendations?
Any site with a content section that relates to their products can use recommendations in their content. Another great example is Sanistål, a Danish wholesaler to the construction industry.
Generally, they are experts in intelligent data utilization, and in this case, they are at the top of their league.
In their knowledge section, you can find news and articles that relate to the products they sell. Sanistål is using data from Raptor to show products that relate to the articles you are currently reading.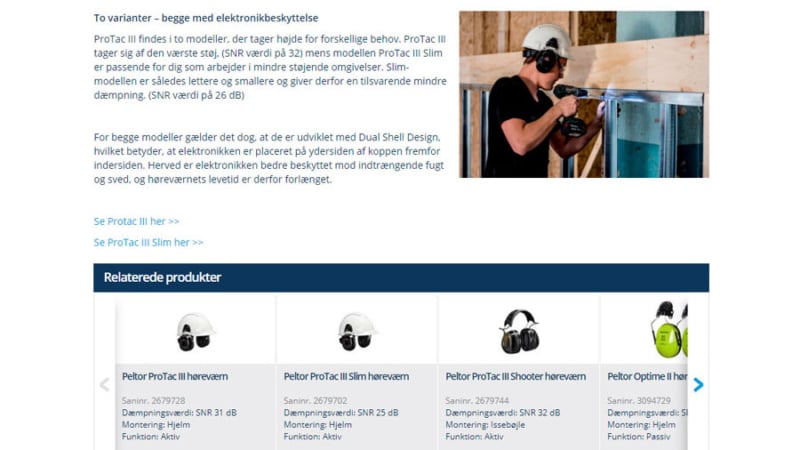 These modules enable their content to drive traffic to their products and ultimately increase their sales.
Recommend content on product pages to inspire loyalty
Online businesses typically invest a lot of resources in content, since it is a great way to drive traffic to a site. Therefore, it is not unnatural to want some exposure to that quality content.
When you recommend content on your product pages, our algorithm generates a list of content IDs that are often viewed in relation to your products.

One of the best examples is nemlig.com, a Danish online grocery store. Among other areas, they use Raptor data to recommend recipes on their product pages.
Here the content recommendations relate to specific ingredients and are used to improve the user experience by providing inspiring cooking ideas.
Ultimately, nemlig.com achieves a higher degree of customer loyalty, as well as a higher customer lifetime value!
Let us show you what you can achieve with premium personalization


A Raptor expert can share more about the product and answer any questions you have.