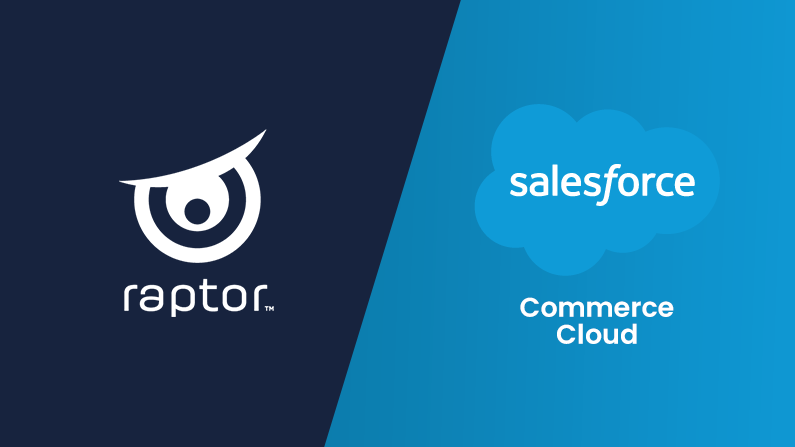 3 reasons why Salesforce Commerce Cloud and Raptor are the perfect match

1. Personalization is a must – so make sure you get the best
By integrating Raptor and Commerce Cloud, you deliver the most precise product and content recommendations to each individual user based on their behavior on your site.

Instead of choosing which products you think your visitors will find interesting, your visitors' behavior, preferences, and interactions will do the work for you. And based on your business model, you can choose between a myriad of different modules like "Most Popular", "Popular Categories" or "For you". Place them where you want, from your main page to product pages and basket page.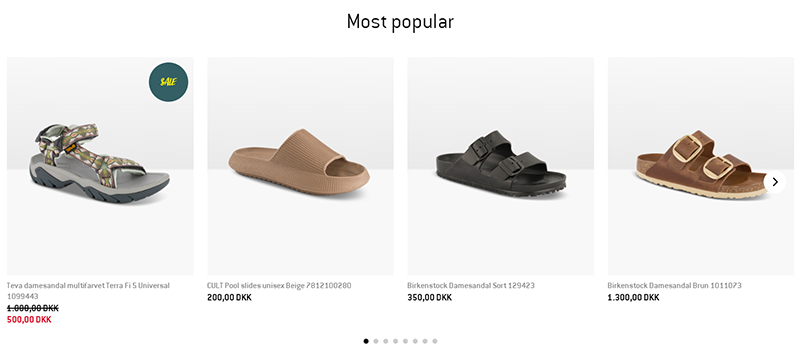 2. Your preferred platform - but better
While Commerce Cloud offers a personalization solution, it might not be the right choice for you. But that doesn't mean you need to switch platforms.
Instead, you can choose an integration that delivers where package solutions fall short. For personalization, this means delivering recommendations with expertly written algorithms made for driving sales.
Going with built-in personalization solutions means delivering less precise recommendations that customers may find annoying or irrelevant.
And don't worry: Raptor clicks onto Salesforce's systems just as easily as native systems.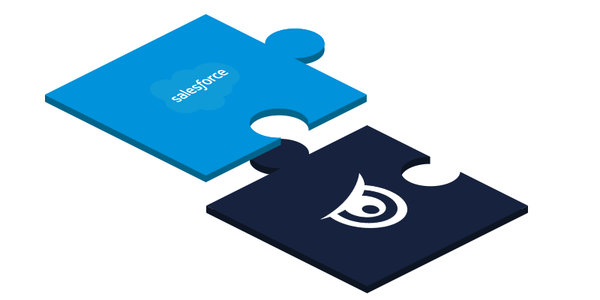 3. Choose the algorithms you need
Some Commerce Cloud users choose to use Einstein, Salesforce's AI for CRM.
But it often proves too complex.
If you don't have the resources for heavy implementation where you may need to design your algorithm yourself, then you are better off with an integration that does the work for you.

And you don't need to be an Einstein yourself! Raptor's personalization engine integrates perfectly with Commerce Cloud - with several algorithms to choose between already.
High-performing recommendations on web include:


Recommended for you: Dynamic product recommendations based on your visitor's behavioral patterns. Depending on the algorithms you choose, you can show products of similar style, color, brand, or other parameters that your customer has shown interest in.


Similar items/"Others also looked at": If your visitor hasn't quite found what she's looking for, then it's important to serve her some similar or related alternatives that may be a better match. It may be just what's needed for them to press "Buy".


Related items and Power-step: Once your visitor has added items to her basket, you have 2 main goals: To secure the conversion and to increase basket size. Show her items related to the product she is buying – like a pair of socks for her new sneakers – but don't show her similar items that may confuse unnecessarily. This module does that for you.

Personalization is complex – we're here to support you

No one likes to get stuck or run into bugs – and then find themselves screaming into a void in search of support.

When choosing your personalization provider, make sure you find one that is ready and available to support you with the issues that are bound to pop up occasionally.

As a Raptor customer, you get assigned your own, personal consultant that you can reach out to. They will support you from beginning to end, they know your business and your strategy, and you can skip the endless support lines and robotic responses.
DK Company, Zizzi, Apopro, Rosendahl, and more brands are already harvesting the benefits of Raptor's integration to Salesforce. Are you curious how you can get the most out of your Salesforce solution with Raptor?

Let's show you, what you can achieve with our Personalization in Salesforce!
Let us show you what you can achieve with premium personalization


A Raptor expert can share more about the product and answer any questions you have.