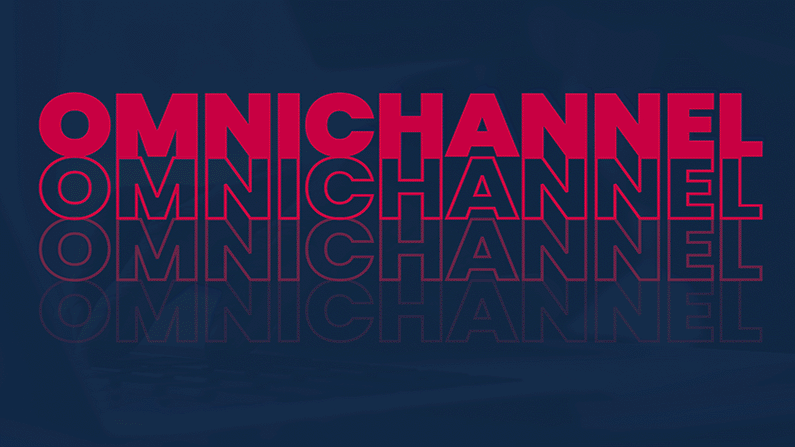 Marketers using 3 or more channels in a campaign earned a 494% higher order rate than those using only a single channel -

Omnisend
The physical barriers to omnichannel
While the online shopping experience is becoming more and more personalized by the day, the physical touchpoints are lagging.
Every day, every step of the online customer journey is more intrinsically covered by personalization. It's detailed, it's coordinated, and it displays a full understanding of your customer's behavior, wants, and needs wherever they turn to find your brand. In the physical store, we tend to forget this level of detail.
Why wouldn't we?
After all, display ads are the same for everyone, a visitor can come and go without leaving a trace, and you can only receive customer information if a purchase actually takes place.

In other words, physical stores lack the technology that digital platforms have finessed for years. It's a black hole for data as few know how to capture data on customers' interests as they browse your shelves for offers.
The figure below shows how the physical locations are behind with the times.
Personalization is common in the online customer journey, but less so for in-person shoppers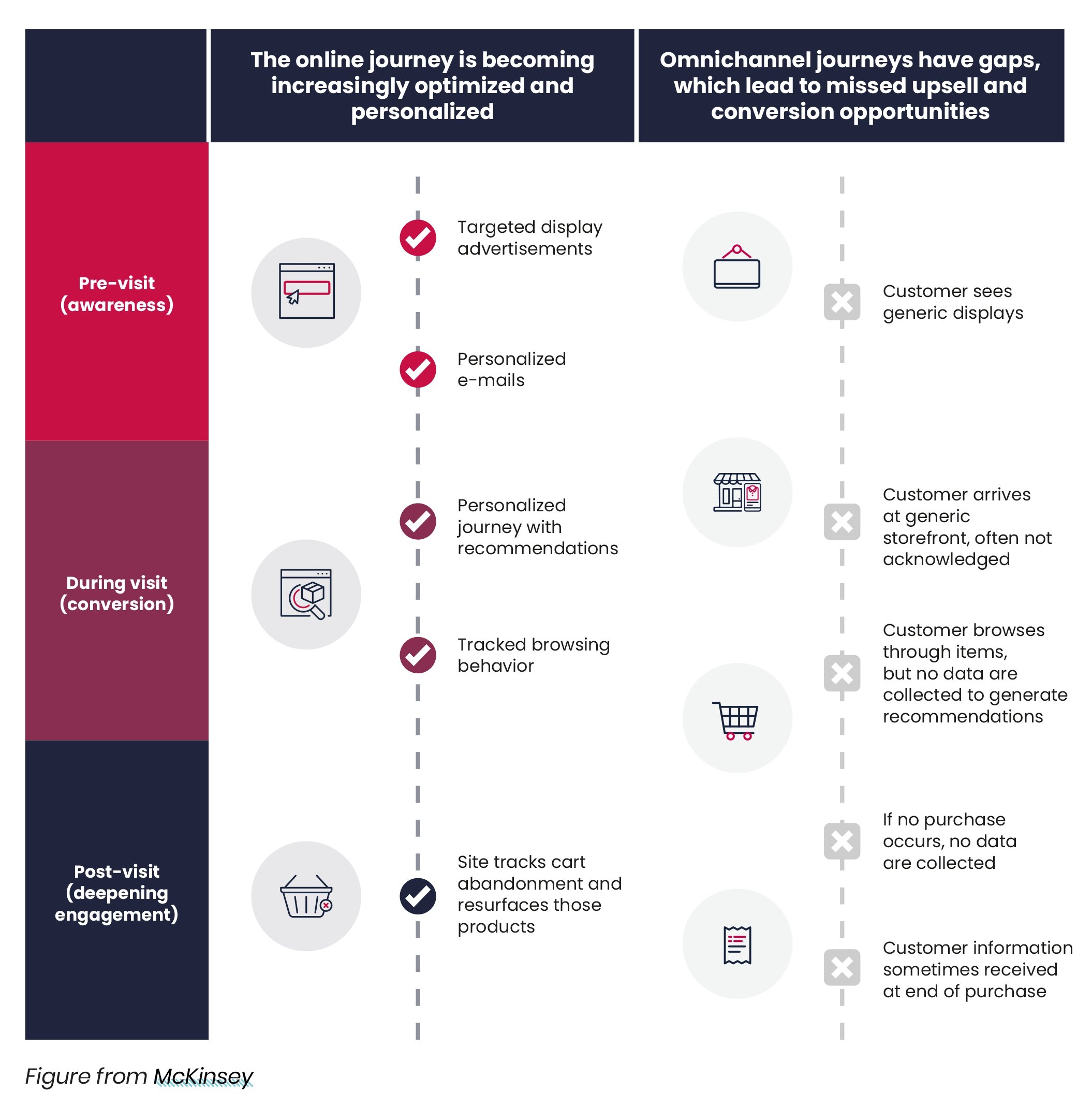 The greatest obstacle to omnichannel is likely the physical touchpoints, but there are other important issues that typically stand in the way.
To help you address your greatest pain points, we have created a checklist that can help you self-assess your brand.
Is it the tech, your KPIs, or an inability to connect data across channels?
Let's find out! Take the test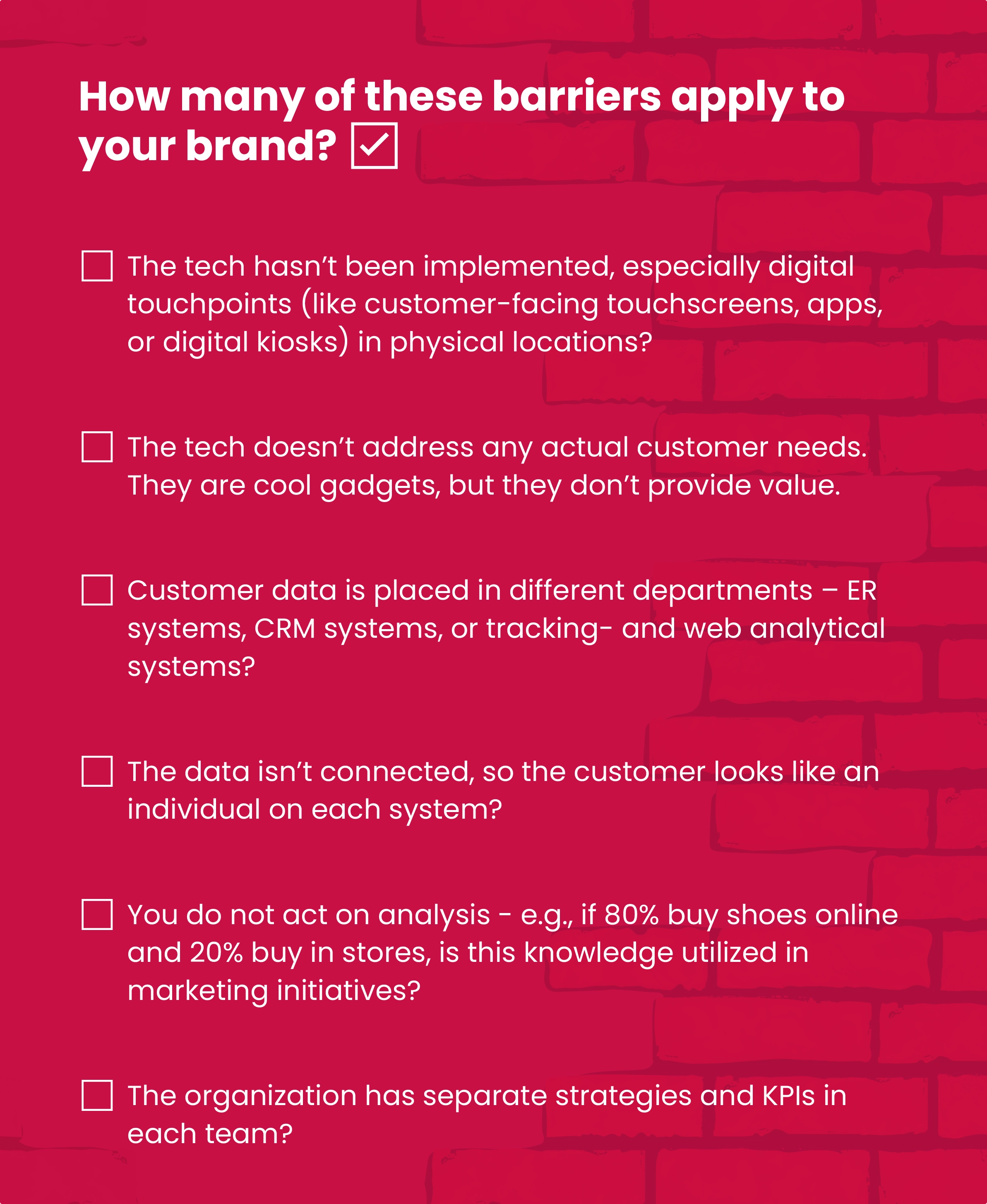 If you checked one or more symptoms, chances are you suffer from from a lack of omnichannel. A pretty dangerous diagnosis if you want to deliver the best customer experiences.
But fear not. You're now one step closer to achieving the state of true omnichannel bliss. But this is a long-term strategy that bleeds into every single corner of your brand.
Starting from scratch? Or are some of your omnichannel building blocks already stacked?
This e-book takes you through all you need to know about Omnichannel Personalization - from succesful cases to best-practice examples on platforms like TikTok and Pinterest, and what tools you can use to continue your brand's path towards omnichannel.
Omnichannel Personalization E-book
Download the Omnichannel e-book and get your guide to the most important marketing strategy in 2022.
Let us show you what you can achieve with premium personalization


A Raptor expert can share more about the product and answer any questions you have.