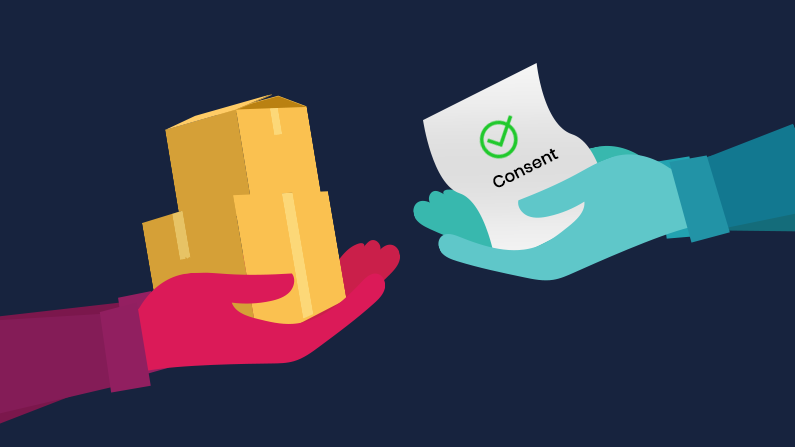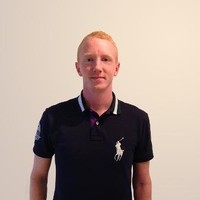 You need to ask yourself: "How do I create value for my customers, when they share something valuable with me?"
This issue (as well as all the other parts of shifting to a 1st party data strategy) was explained by Kim Kristensen from Resolution Media and Anders Spicker from Raptor Services in a recent webinar on Privacy & Performance.
Here is a selection of great ways to ask for data that offers consumers that kind of tangible value that makes them press the "Allow all cookies" button.
6 ways to ask for permission
Most customers would be willing to give their e-mail address to become part of your club – at least if it also gives them some serious perks. By offering the 10th cup of java for free, special offers, free shipping, or exclusive content only accessible through a log-in, you create an offer too good to refuse for the bargain-hungry shoppers out there. Club Matas, a Danish cosmetic and beauty supplier, is an excellent example of a brand that enriches the customer experience behind a customer loyalty program. Matas provides beauty-related content and special offers in exchange for customer data such as e-mail, phone number, transaction data, etc.
They – along with many others – collect data about customers' beauty choices and use this information in their marketing efforts.
Some products – for example food and drinks – are hard to digitalize. Kim Kristensen from Resolution Media highlights the advantages of creating a digital sphere around food through digital payment options, kiosk systems, or mobile app games.
Wolt – the Danish food delivering service has a pizza-slice game in their app as part of the "I'm impatiently waiting for my food to arrive" phase, where customers can "kill" waiting time before the delivering guy/girl arrives and collect points for future purchases while doing so.
Offer a digital way to interact with your brand, and if it involves physical prizes for collection in your shop or restaurant, or extra mozzarella on your pizza, there is a clear incentive for customers to opt in. Remember, the freebie philosophy never fails.
3. Make the app an essential
Any gym rat would happily accept downloading an app, if that app is also a key that offers 24/7 access to the facilities without relying on employees.
According to Kim Kristensen, making an app a requirement is a great way to activate all users every single time they use your service – and it creates an incentive to download an app for otherwise non-digital services.
Motivate your customer to gradually become more involved by making part of your product available for free in exchange for an e-mail address. Think of a training program, where basic exercises are free, while more advanced, technical skills or an online, personal trainer require a monthly subscription.
It's a low-risk way for the customer to get to know your product, and many will eventually take the next step towards Premium.
Give existing users an advantage when they refer your product to their friends. Goodiebox runs a successful referral program: Every time an existing customer sends a referral to someone who is not already a Goodiebox customer, the referee collects points for a free box. Until recently, Airbnb had a referral program as well, offering discounts whenever a customer referred a friend to the service.
It's a great way to spread the word about your product, and the value is crystal clear for your customer.
Forget everything you know about the good, old TV shopping channels from the 1980s. Now, live streaming fusions with e-commerce into an engaging online space, where the customer gets the feeling of the personal, one-to-one customer experience they know from the shops, but from behind the screen.
This popular (and extremely lucrative) trend allows you to digitalize your physical store, and customers are willing to log in and connect with you to participate in this type of event.
A cross-organizational task
No matter how you choose to ask for permission, it's a task for every level of your organization.
In order to make your new 1st party data strategy a success, it shouldn't just be a strategic C-level discussion, but something your shop assistant understands as well.
Why do I need to ask a customer if they want to join the customer club?
The thoughts behind this should be clear for everyone in order to create the omnichannel experience your customers are looking for.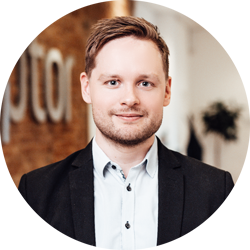 Asking for permission is a cross-organizational task. Every level of your organization needs to understand how and why you ask for permission to secure that your strategy is executed successfully
At the end of the day, it's about trust
There are several ways to incentivize your users to hand over some of their data in order to create more personalized experiences.
But at the end of the day, the strongest factor is trust.
As always, customers tend to trust companies that are recommended to them by friends and family. Or companies with lots of positive reviews online.
But the new element is data security. Customers are more willing to share their data if they trust that you will keep it safe. In fact, 81% say that trusting a brand is a major factor in their purchase decision.
So – consider investing in a solid Customer Data Platform (CDP), don't share information with anyone else, and make sure you're updated on GDPR requirements going forward.
The changes in the data landscape require a different way of thinking, but if done right, it creates the type of trusting, value-based exchange that long-term customer relationships are made of.
Want a step-by-step guide for collecting consent in a post-cookie world?
Get our popular cookie guide that takes you through all the details.
GET the cookie guide HERE →
Let us show you what you can achieve with premium personalization


A Raptor expert can share more about the product and answer any questions you have.